Memoir of The Chisholm, Scotland
Written by the Reverend James Anderson and published in 1842, a copy has been held in the National Library of Scotland since 1843 when it was gifted by the Reverend John Stirton.
The memoir is primarily concerned with the life of Alexander William Chisholm (1810-1838), 25th Chief of the Clan.
He inherited his father's lands at age 7, and was, in 1831, responsible for contributing to the Highland Clearances by evicting the majority of the settled and ancient tenantry from his lands in Strathglass.
He was a member of the UK Parliament for Inverness-shire from 1835 to 1838, but met an untimely death aged 28, arising from an aortic aneurysm.
The introductory chapter of the book contains some information on the Chisholm origins and genealogy of the time.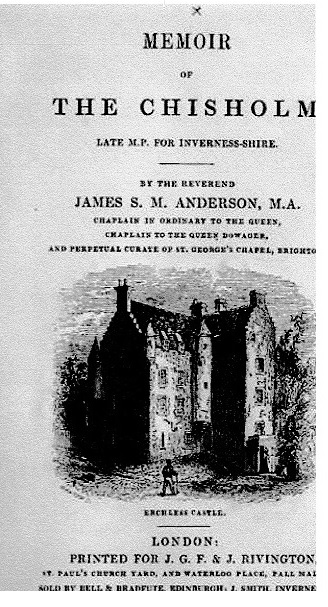 There is a lithograph of The Chisholms Grave opposite Erchless Castle. The obelisk was erected by Alexander William's younger brother Chief Duncan MacDonnell Chisholm.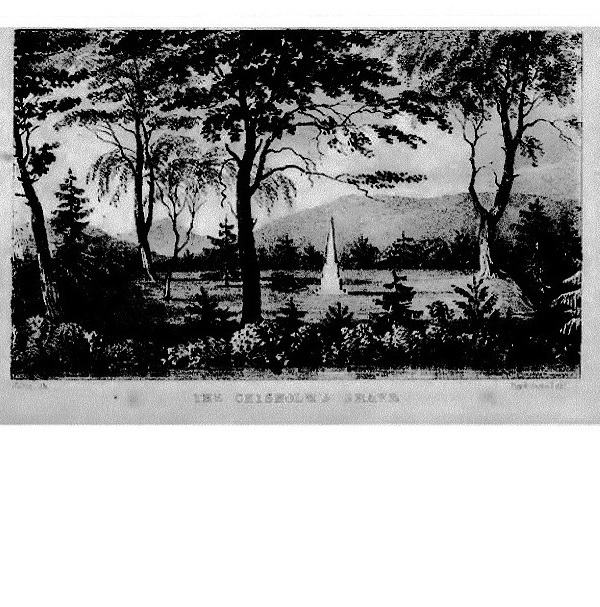 John Stirton received his copy in February 1842 - apparently as a gift from a Henry Craigie. He noted that the book was a rare and scarce item. It was possibly a first edition.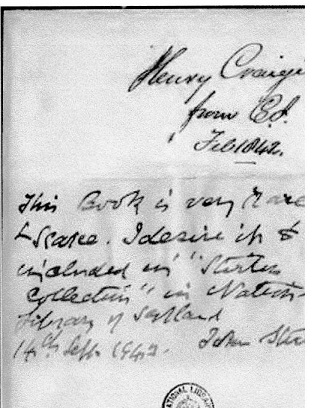 A
digital version
can be found
here
.