Fifty Years Syne by Rev James Chisholm (1843-1916)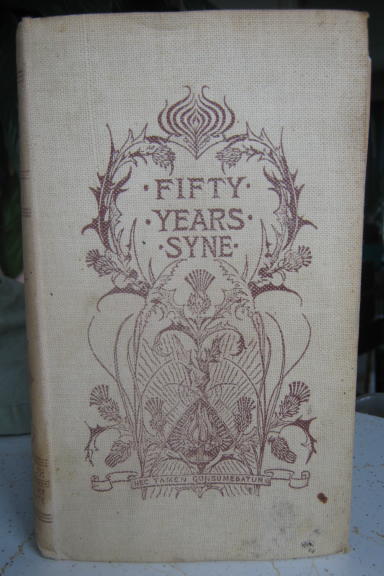 The book was written in 1898 to commemmorate 50 years of the Presbyterian Church in New Zealand.
James Chisholm, born in Portmoak, Kinross in Scotland came to New Zealand with his family in 1859 at the age of 16.
As a young man he tried his hand at prospecting for gold in Gabriels Gully, with his two brothers. He was forunate to find enough gold to pay his passage back to Scotland. There he entered the seminary in Edinburgh to train as a Presbyterian Minister.

On return to New Zealand he was ordained at First Church, Dunedin and served in Milton, Palmerston North and Roslyn Dunedin before becoming the Moderator of the Presbyterian Church in New Zealand.

It was during this time as Moderator that he wrote the book "Fifty Years Syne".