Manuscript John James Scott-Chisholme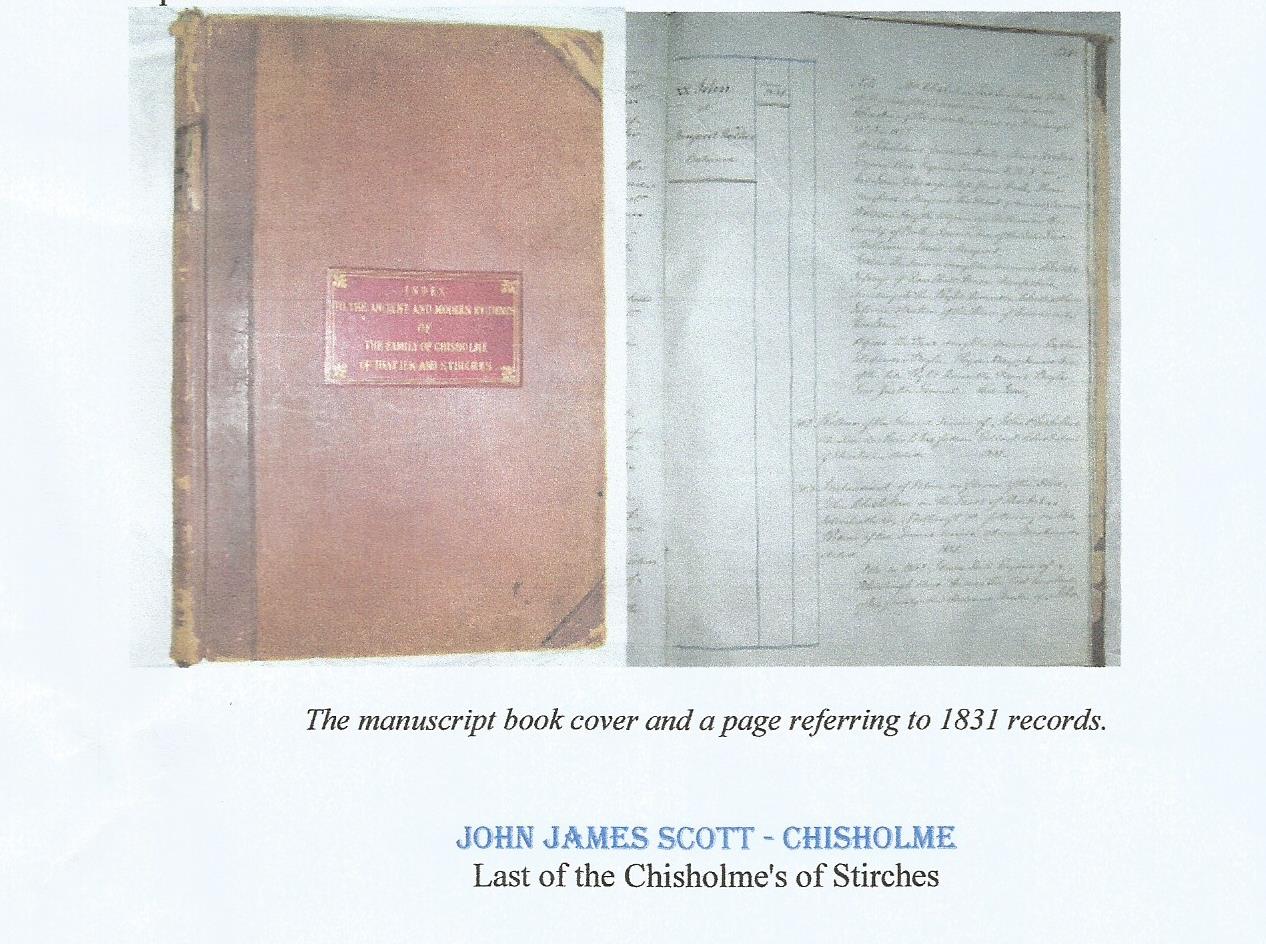 This manuscript book is entitled:
An index to the Ancient and Modern Evidents of the Family Chisholme of that Ilk and Stirches

It includes details of Colonel John James Scott-Chisholme (1851-1899), last in the male line of the ancient border family.
He was killed in action at the Battle of Elandslaagte in the Second Anglo-Boer War in South Africa 1899-1902
He is remembered by a brass memorial plate in Wilton Church in Hawick.


Footnotes:
1) The term "of that ilk" is an old Scottish term meaning "of the place or estate of the same name".
2) Stirches is an area, now part of Hawick in Roxburghshire, the ancient seat of the Chisholme's of Stirches.
3) See also some armorial bookplates from earlier family members James Chisholme of Stirches (1652-1707) and Gilbert Chisholme of Stirches (1743-1826).